Wedding Information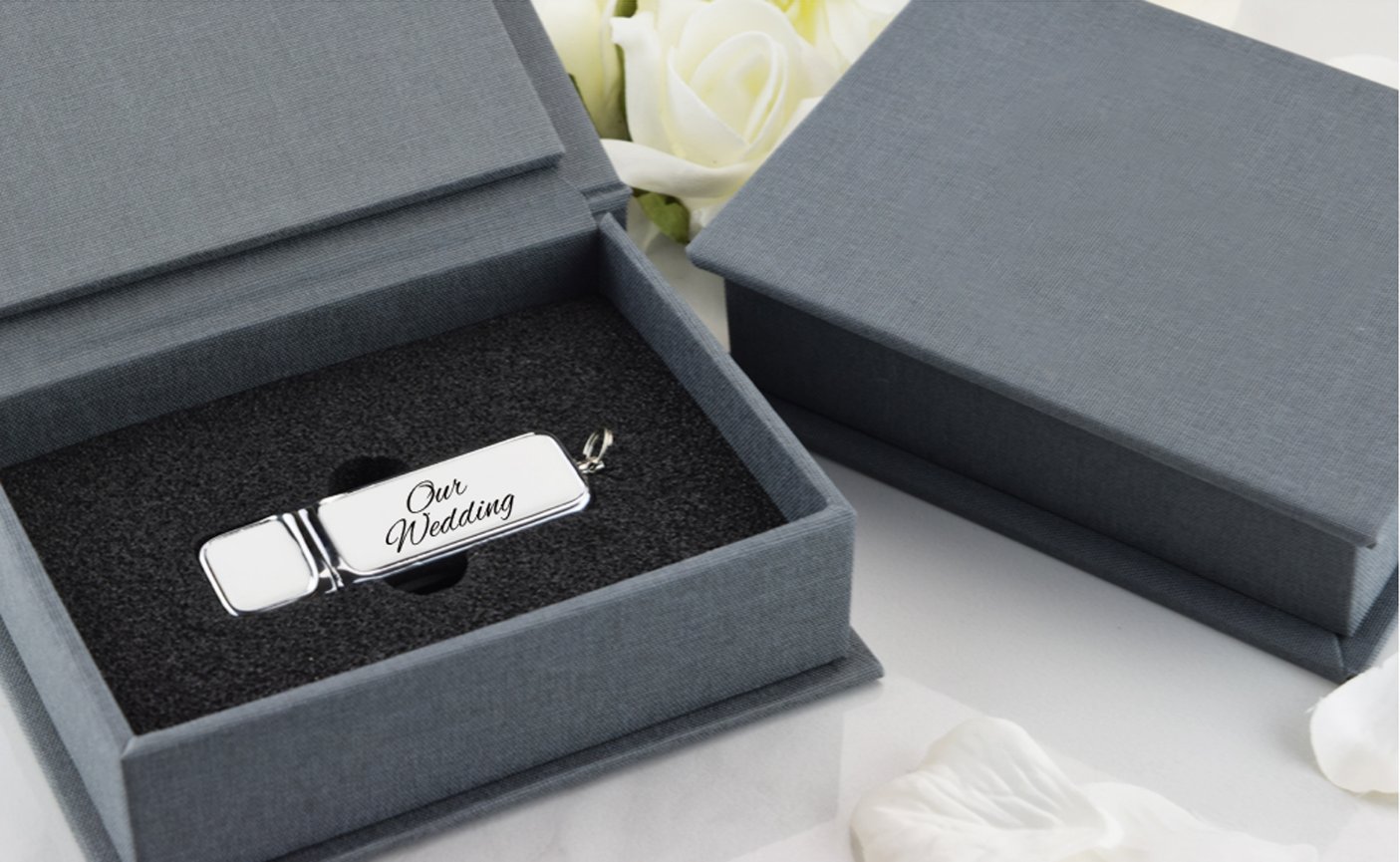 Congratulations on your upcoming wedding! We are a husband and wife photography team with a 5 Star Weddingwire rating with over 50 reviews!

We hear from our brides that the most important thing for them is to have access to ALL their images, so we first start with an hourly rate that includes a totally "retouched" high resolution disc or flash drive with all your images with reproduction rights. By retouched I mean I soften skin, remove background distractions, make a mix of black and white and color images and even add a dreamy effect on to a couple of the romantic poses. With a 3 hour coverage you get both my wife and I as photographers. She stays with you from the time we arrive until you go down the aisle. If you do 6 hours of coverage or longer you also get a free engagement session also on disc OR a free 16x20 wall portrait!

Our brides LOVE this next part. Immediately after the wedding I email you about 12-14 images for you to share on social media while I finish the rest which takes about 2 weeks

When I'm done with your images I upload them to a private section of our website and email you a link. Only those you share this link with can view the photos. You can also share faves, leave comments and even download photos from here (if you wish). I can set it to view only as well.

Your disc or flash drive will be ready shortly after you see them online. I have attached a photo of the album your disc comes in and a photo of the flash drive and decorative box. Which one you get depends on how long we are at the wedding. Usually if we go over 6 hours at your wedding we use a flash drive.


If you want an album we have several different sizes and styles of albums to choose from. These are the popular custom designed coffee table albums with both parent sized and bridal sized albums. This is optional!

We have found that a six hour coverage is about right to cover everything from a dress photo before you get dressed to the cake and garter ceremony! That's for one location! After the cake and garter it's just dancing and that all looks the same. Unless you are having a grand exit with sparklers, etc. then you may want more time!

To book we email you some papers to fill out and return to us with a deposit. When I receive them I sign the contract, scan it and email you a copy for your records. The balance is due 2 weeks prior to the wedding. At that same time we visit on the phone and go over all your final details.

I hope I answered most of your questions but let me know if you need more info.


Family Portraits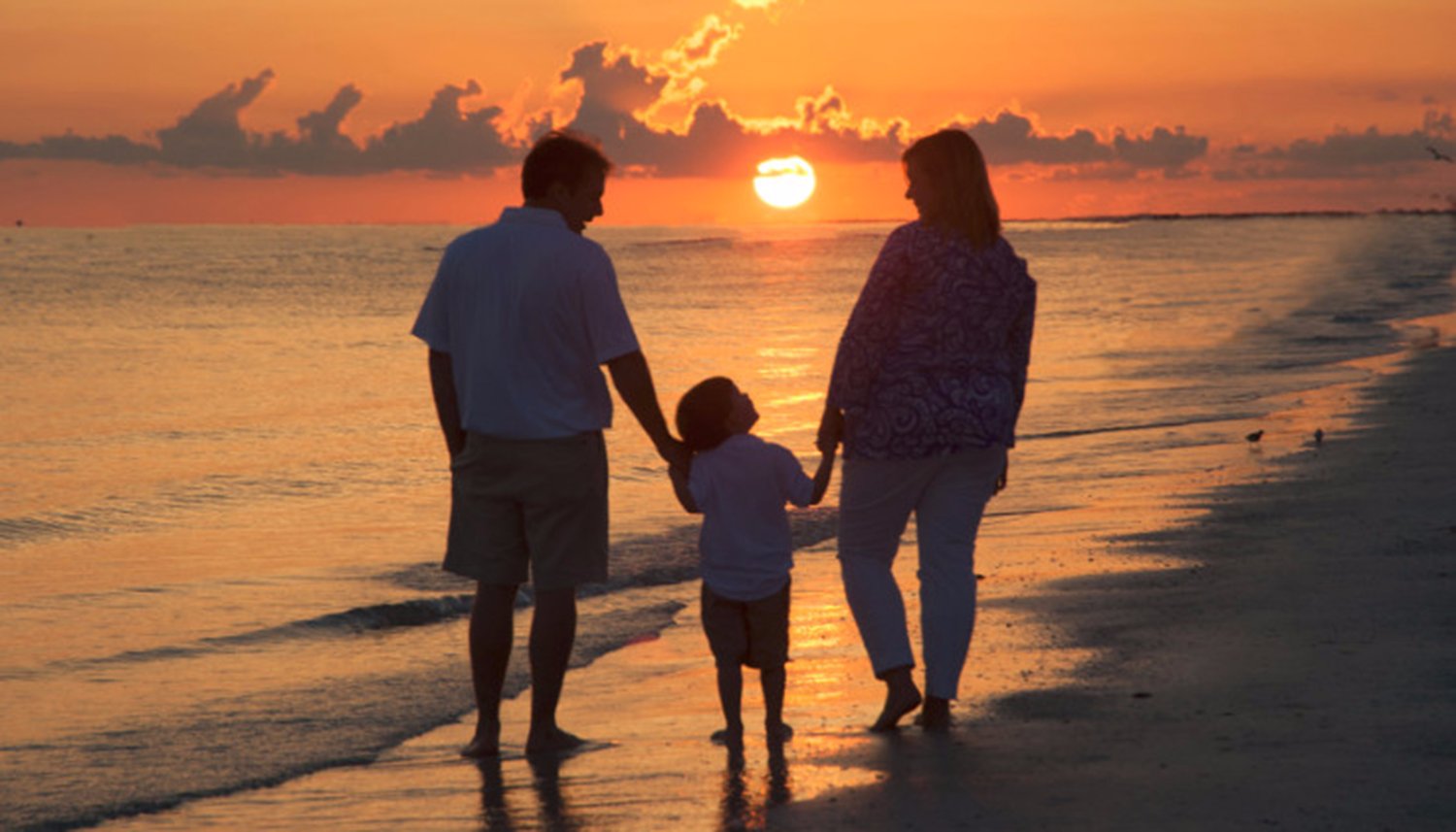 Full One Hour Family Session: Great for larger families! $349

Get all your raw digital files with reproduction rights with each session!

OR

Session Fee $49

The session fee is a nominal fee that covers our time to drive to and from the beach, spend an hour with you and your family, and another hour to prepare your photos to view. It does not include any finished photographs.

If you are interested in doing your photos on the beach, we schedule these during the last 45 minutes to an hour before sunset. It's simply too bright on the beach to keep your eyes open any other time of the day!

We have a few favorite spots on Siesta Key to take your photos. If you are staying at one of the resorts we can meet you there! We take as many family combinations as we can during that time.

Feel free to use our convenient online ordering so you can enjoy your stay here! You can order retouched photographs, retouched or un-retouched digital files.

We have many suggestions that will make your session easier. We'll go over those when you make your appointment!

Let us know if you have any questions!

Call 941-780-2140!


Senior Portraits


Senior Portraits

By far our most popular session for seniors is a digital coverage for $349. This includes a one hour session and ALL your images ready for you to download from Dropbox with reproduction rights.

Every image is retouched!

Compare this to getting about 5 8x10's from a high priced studio!

Call for an appointment 941-780-2140!


Wedding FAQ's


WHAT EXPERIENCE DO YOU HAVE?

I attended the Winona School of Professional Photography, and I have a Bachelor of Science degree in journalism from South Dakota State University. I have been photographing Sarasota since 1986. My wife Kathleen joined me as my second photographer 17 years ago after several years in the dental field. Please enjoy your time on our website and give us a call anytime to discuss your photography needs.

ARE THE IMAGES ON THE DISC OR FLASH DRIVE RETOUCHED?
Absolutely. I soften skin, remove background distractions, make a mix of black and white and color images, and add dreamy effects onto the romantic poses!

WILL YOU SEE A LOGO IN THE BOTTOM CORNER OF OUR PHOTOS?
No. Your photos will not have any logos or lettering on them whatsoever. If you prefer we print an enlargement from your wedding, we do put our name on wall portraits.

DO YOU HAVE PACKAGES FOR WEDDINGS?
We charge an hourly rate which includes all your digital images. Albums are available separately. We can do whatever you have in mind so please ask.


DO YOU CHARGE THE SAME FOR A WEEK DAY WEDDING?
Yes, it's the same amount of work, you receive the same amount of products as a week-end wedding. We do many week day weddings since couples are finding out they can save money on their venue on a week day plus they have more availability.

HOW MUCH OF A DEPOSIT DO YOU REQUIRE?
We require a 50% deposit with the balance paid 14 days before the wedding.

I DON'T KNOW MY EXACT CEREMONY TIME YET. WILL THIS MAKE A DIFFERENCE IN BOOKING YOU FOR OUR WEDDING?
No. We only do one wedding per day so we are available all day for you !

DO YOU DO ENGAGEMENT SESSIONS ON DISC ALSO?
Yes, some coverage options include an engagement session. You receive all your retouched digital images with reproduction rights.


DO YOU TRAVEL OUTSIDE OF YOUR AREA TO DO WEDDINGS?
Yes. We have been to Mexico, Phoenix, Iowa and we are also booking farther into Florida. We do add on a travel charge depending on where we are going.

WHEN WILL MY ORDER BE READY?
Your images will be ready 2-3 weeks. Custom designed albums take about 6-8 weeks.

ARE YOU INSURED?
Yes, we have the typical $1000000 insurance policy that most venues require these days. We will be happy to forward this to your reception location upon request.

DO YOU HAVE BACK UP EQUIPMENT?
Yes. We usually pack 4 cameras, several lenses, multiple flash units, etc. We also like to keep up with the latest in technology (which is a technical way of saying I love to buy the latest cool cameras).

DO YOU USE EXTRA LIGHTING AT THE RECEPTION?
Yes, absolutely. I cannot stand photos that look like they were taken in a cave with hair bleeding into a dark abyss. We have both traditional studio lights plus battery operated lights in case there are no outlets nearby.